For years, major Canadian cities have hosted Eritrean military bands that raised funds for a regime hundreds of thousands have fled.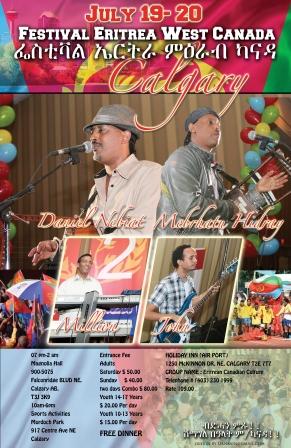 This summer, they're not coming, after human rights advocates in Winnipeg complained to Citizenship and Immigration Canada.
"We can't be sure if this is because the government responded to our request, but it's a good sign if they're not coming this year," said Daniel Awshek with the Eritrean-Canadian Human Rights Group of Manitoba.
"We've consistently been asking the federal government — Citizenship and Immigration Canada and Canada Border Services Agency — not to let these people come here," said Awshek. "Their only purpose is to do military fundraising and they divide the community," he said. There are an estimated 3,000 Eritrean-Canadians in Winnipeg. Many are refugees.
Eritrean military bands won't be visiting Winnipeg – The Carillon.