(Photo above: Adikeih March 2015 –  innocent child sitting on the remains of her destroyed home)
In the southern city of Eritrea in the town of Adikeih, the regime's  troops confronted by angry men and women to stop them from destroying their homes. When the armed forces headed to the area (mainly populated by Saho speaking people) to demolish their homes.  Hundreds  of residents came out to streets in solidarity of the victims. Many innocent civilians  were seriously injured and were taken into makeshift  prisons outside the town denying them basic medical attention. It has been reported that a number of  casualties  were died of their wounds, hours after the vicious attack. This resistance and civil  disobedience by brave Adikeih residents have halted the regime's plans from  demolishing more houses in Adikeih and elsewhere.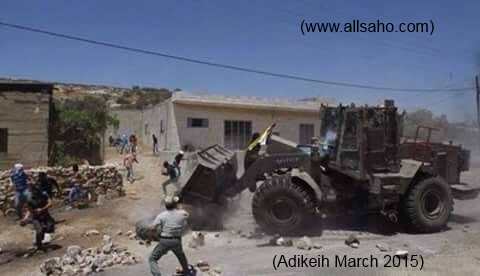 (Photo above: Adikeih March 2015 – The regimes destroying civilian home)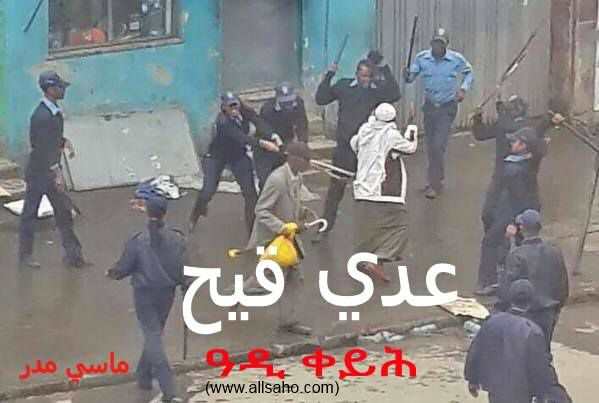 (Adikeih March 2015 – There is no honour in attacking unarmed civilians) 
Threatening citizens either to pay unimaginable sums of money or face the risk of their homes being destroyed is now increasingly a common practice to feed the beast and generate money. It's hopes this civil disobedience by heroic Adikeih residents would make the regime think twice before acting to destroy homes.